The Diamond Sutra
All conditioned dharmas
Are like dreams, illusions, bubbles, or shadows;
Like drops of dew, or like flashes of lightning;
Thusly should they be contemplated……
"If any disciple heaped together the seven treasures forming a mountain as high as Mount Sumeru and as many Mount Sumerus as there are in the three thousand great Universes, and bestowed them in charity, his merit would be less than what would accrue to the disciple that simply observed and studied this teaching (The Diamond Sutra) and in kindness explained it to others."
~ Shakyamuni Buddha
"Hidden for centuries in a sealed-up cave in north-west China, this copy of the 'Diamond Sutra' is the world's earliest complete survival of a dated printed book. It was made in AD 868. Seven strips of yellow-stained paper were printed from carved wooden blocks and pasted together to form a scroll over 5m long…..This scroll was found in 1907 by the archaeologist Sir Marc Aurel Stein in a walled-up cave at the 'Caves of the Thousand Buddhas', near Dunhuang, in North-West China…..The colophon, at the inner end, reads: 'Reverently [caused to be] made for universal free distribution by Wang Jie on behalf of his two parents on the 13th of the 4th moon of the 9th year of Xiantong [i.e. 11th May, AD 868]'. "

Source ~ http://www.diamond-sutra.com/diamond_sutra_background.html
( Note : I recommend a great book about archaeologist Aurel Stein (and others) called "Foreign Devils on the Silk Road". Very interesting!)
" In the Diamond Sūtra, the Buddha has finished his daily walk with the monks to gather offerings of food, and he sits down to rest. Elder Subhuti comes forth and asks the Buddha a question. There follows a dialogue regarding the nature of perception. The Buddha often uses paradoxical phrases such as, "What is called the highest teaching is not the highest teaching". The Buddha is generally thought to be trying to help Subhūti unlearn his preconceived, limited notions of the nature of reality and enlightenment. Emphasizing that all forms, thoughts and conceptions are ultimately illusory, he teaches that true enlightenment cannot be grasped through them; they must be set aside."

~ Wikipedia.
There are 32 short chapters in the Diamond Sutra.
Here are Quotes and Extracts from chapters 1 – 8.
All Quotes and Extracts taken from diamond-sutra.com
Chapter 1.
This is what I heard.
At one time the Buddha was staying in the Jeta Grove, near the city of Sravasti.
With him there was a community of 1,250 venerable monks and devoted disciples.
One day before dawn, the Buddha clothed himself, and along with his disciples took up his alms bowl and entered the city to beg for food door to door, as was his custom.
After he had returned and eaten, he put away his bowl and cloak, bathed his feet, and then sat with his legs crossed and body upright upon the seat arranged for him
Chapter 2.
(Elder Subhuti asked ) ~ "Most Honored One, I have a question to ask you. If sons and daughters of good families want to develop the highest, most fulfilled and awakened mind, if they wish to attain the Highest Perfect Wisdom, what should they do to help quiet their drifting minds and help subdue their craving thoughts?"
(Buddha replied) ~ "If sons and daughters of good families want to develop the highest, most fulfilled and awakened mind, if they wish to attain the Highest Perfect Wisdom and quiet their drifting minds while subduing their craving thoughts, then they should follow what I am about to say to you.
Chapter 3.
(Buddha said ) ~ "All living beings will eventually be led by me to the final Nirvana, the final ending of the cycle of birth and death. And when this unfathomable, infinite number of living beings have all been liberated, in truth not even a single being has actually been liberated."
"Why Subhuti? Because if a disciple still clings to the arbitrary illusions of form or phenomena such as an ego, a personality, a self, a separate person, or a universal self existing eternally, then that person is not an authentic disciple."
Chapter 4.
(Buddha said ) ~ "Compassion and charity without attachment is the way to reaching the Highest Perfect Wisdom, it is the way to becoming a living Buddha."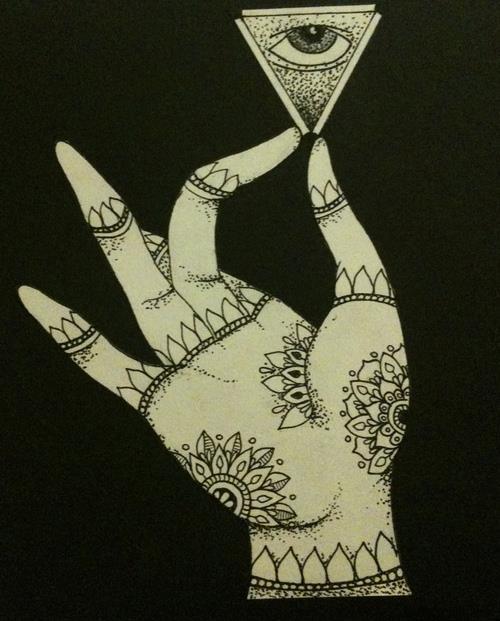 Chapter 5.
(Buddha said ) ~ "All that has a form is illusive and unreal. When you see that all forms are illusive and unreal, then you will begin to perceive your true Buddha nature."
Chapter 6.
(Buddha said ) ~ "Subhuti, any person who awakens faith upon hearing the words or phrases of this Sutra will accumulate countless blessings and merit."
"How do I know this? Because this person must have discarded all arbitrary notions of the existence of a personal self, of other people, or of a universal self. Otherwise their minds would still grasp after such relative conceptions. Furthermore, these people must have already discarded all arbitrary notions of the non-existence of a personal self, other people, or a universal self. Otherwise, their minds would still be grasping at such notions. Therefore anyone who seeks total Enlightenment should discard not only all conceptions of their own selfhood, of other selves, or of a universal self, but they should also discard all notions of the non-existence of such concepts."
"When the Buddha explains these things using such concepts and ideas, people should remember the unreality of all such concepts and ideas. They should recall that in teaching spiritual truths the Buddha always uses these concepts and ideas in the way that a raft is used to cross a river. Once the river has been crossed over, the raft is of no more use, and should be discarded."
Chapter 7.
(Subhuti said ) ~ "As far as I have understood the lord Buddha's teachings, there is no independently existing object of mind called the highest, most fulfilled, awakened or enlightened mind. Nor is there any independently existing teaching that the Buddha teaches. Why? Because the teachings that the Buddha has realized and spoken of cannot be conceived of as separate, independent things and therefore cannot be described. The truth in them is uncontainable and inexpressible. It neither is, nor is it not. What does this mean? What this means is that Buddhas and disciples are not enlightened by a set method of teachings, but by an internally intuitive process which is spontaneous and is part of their own inner nature."
Chapter 8.
(Buddha said ) ~ "Then suppose another person understood only four lines of this Sutra, but nevertheless took it upon themselves to explain these lines to someone else. This person's merit would be even greater than the other person's. Why? Because all Buddhas and all the teachings and values of the highest, most fulfilled, most awakened minds arise from the teachings in this Sutra. And yet, even as I speak, Subhuti, I must take back my words as soon as they are uttered, for there are no Buddhas and there are no teachings."
These extracts above are taken from http://www.diamond-sutra.com/diamond_sutra_translation.html
Full Text. Another possible Translation. ~ http://www.lapislazulitexts.com/vajracchedika_prajnaparamita_sutra.html
To be continued…………….